"On a cold January night,
the news story broke.
As I sip my coffee,
Dhoni finishes off in style,
one last time."
The entire nation and the cricketing world shattered on the night of 4th Jan 2017. India's limited over captain Mahendra Singh Dhoni stepped down from ODI and T20 captaincy, leaving everyone in utter shock.
"I believe more in the process than the result", this quote from MSD defines well the quality of this legend. He is simply the best captain India ever had. MS Dhoni led team India in 331 international matches, a record in itself. Dhoni gave us many best moment as a captain in colored uniforms. One simply cannot erase the moments of all the achievements team India got under his leadership. Seizing the inaugural World T20 title in 2007, winning the 50 over World Cup after 28 years and being the first to clinch a trio of ICC titles with the champions trophy victory in 2013- Mahi had an excellent journey as a captain.
Asking Uthappa to bowl in a bowl-out, or giving Joginder Sharma the ball in the last over of the ICC World T20 final! Ishant Sharma bowling the 18th over of the Champions trophy final, to promoting himself at no. 5 in the 2011 World Cup final, every brilliant decision MSD took proves that he is the cleverest ever India captain. Three ICC trophies and many more, Mahi leaves behind the legacy!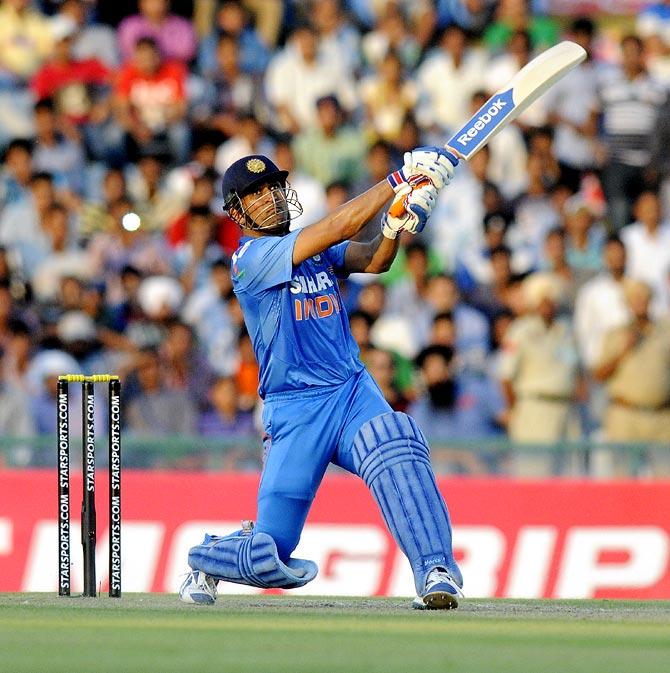 "He's the captain India always deserves, but not the one it needs right now. So, everyone will hunt him, because he can take it. Because he is not our hero or just a leader, he's a silent guardian, a watchful protector. The Dark Knight".
Thank you Mahi, for the every shocking but effective decisions you abduct as a captain, for those unbelievable stumping and run-outs, for those last ball match-winning sixes, for the funny press conferences, for mentoring the young team and giving youngsters a prolific carrier, for granting good memories to cherish for our entire life and for everything you made us proud of. Thank you for your selfless service as a Captain to the Indian Cricket Team.
" O captain! My captain!
There's no one like you,
No one can match your feet.
You're the captain cool
of the heated situations.
You're Indian cricket's Dark Knight.
You're the reason behind millions of smiles.
Take a bow my Captain!"
Dhoni's signing off as a captain ends a golden era for the Indian Cricket Team and the whole Cricket World. One last time, He finishes of in style!