Haryana BJP Chief Media Coordinator Suraj Pal Amu announced a whooping 10 crore for beheading Deepika Padukone and Sanjay Leela Bhansali (Guess where all the black money is?). In spite of this, if you still aren't aware of the Padmavati row, you're leading a really peaceful life.
Sanjay Leela Bhansali's historical drama Padmavati starring Deepika Padukone, Shahid Kapoor and Ranveer Singh was all set to release on the 1st of December before landing in troubled waters. A Rajput organization Rajput Karni Sena has demanded a complete ban on the movie alleging that the movie portrays Rajput honor in bad light.
Story behind the Padmavati row?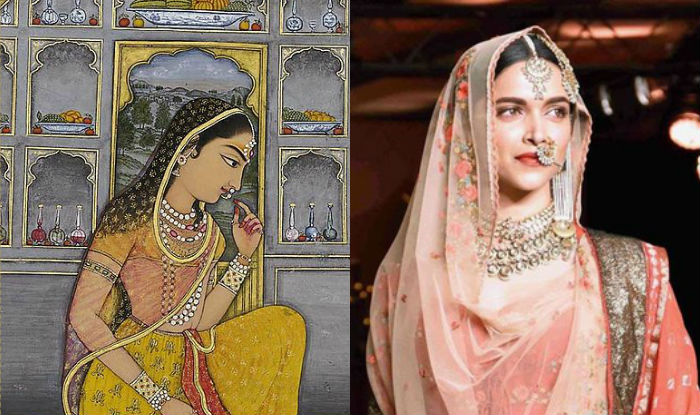 With little to no historical evidence, Padmavati stands a character from a sufi poet Malik Muhammad Jayasi's poem Padmavat. The poem narrates the attack of 18th century invader Allauddin Khilji on the Rajput Kingdom of Mewar, then ruled by Raja Ratan. According to the poem, Allauddin Khilji, moved by the beauty of Padmavati, attacks Chittor fort in order to win the beautiful queen. However, when Chittor falls, Padmavati, along with thousands other women committed Jauhar by jumping into the pyre.
Padmavati kept her honor, even Jiyasi preserved Padmavati's dignity in his poem. Rajput Karni Sena and some BJP backed Hindu outfits turning their own honor to dust by their foolish protests.
The whole Padmavati row has its genesis in a petty rumor. Rumor of a dream sequence of Allauddin Khilji with Rani Padmavati!
The Madhya Pradesh CM does it again!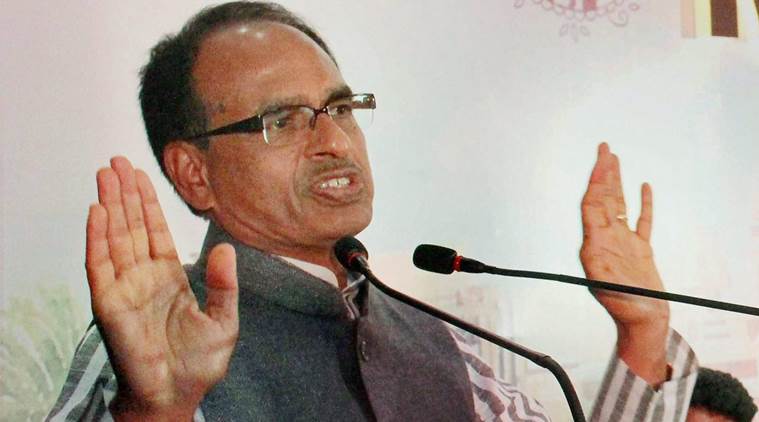 Recently, the Chief Minister of Madhya Pradesh, Shivraj Singh Chouhan jumped in the Padmavati row, announcing a complete ban on the movie. The BJP politician said that the movie shows distorted form of history (his teachers being Rajput Karni Sena and Sanjay Leela Bhansali) and went on to name Rani Padmavati as Rashtra mata (whatsoever happened to the last title holder- holy cow). If this was enough, he constituted a Rashtramata Rani Padmavati Award to honor women for exemplary courage. Only if this was enough, he also announced that Rani Padmavati will be taught in history lessons from next year in schools (of the state of course having roads better than those in USA).
The MP government took their outstanding political plot to a new level. They declared the award to the recent Bhopal gang-rape victim – a ludicrously futile decision, a mockery of her ordeal. Yes, mockery! If the government really wants to give her something, give her justice. Moreover, women need an assurance of emancipation, dignified living and safety more than some Rashtramata Rani Padmavati Award.
Also Read: Crime has No Gender- the Flip Side
Because, he's Yogi!
Uttar Pradesh Chief Minister Yogi Adityanath, while talking to TimesNow said that people should not take law in their hands. Not surprising enough, he held Sanjay Leela Bhansali equally (or more) responsible for hurting people's sentiments. He said that society should respect everyone's sentiments (all wisdom part of post-becoming CM era though).
Only if political leaders remove their mask of clowns, could they talk some sense. Ban on Padmavati that is based on a nearly fictional account would "possibly" save a reel life Rajput woman's dignity. What about the dignity and safety of the real life women in India?
What are we neglecting ?
Even today, India is drenched in the ill practices of dowry, female infanticide, and the evils of patriarchal society. If we are fighting to preserve the honor of a historical figure, whose very existence is questionable, we are on the wrong road. Its time to take the right turn.
via: Deccan Chronicle
There are women in Rajasthan, and ofcourse in the whole of India burning in dowry fires. No protests for them?
There are live women in Rajasthan and the whole of India, burning in the fire of illiteracy. States like Rajasthan, Haryana are among the states that rank worst in sex ratios. If there is something that they excel in- atrocities on women, female infanticides, child marriages!
People are busy saving the honor of a character in a film. It is such a pity and shame that the honor of women in our country still remains at stake.
Let people know that (if) there was a Rani Padmini (Padmavati) who embraced death for the honor of men. And let people know there are men today, who burn their women in the fire of patriarchy.