The demise of Shashi Kapoor brings a full stop to the second generation of the Kapoors, the biggest family of Bollywood. Not just a normal family name, Kapoor today is a phenomenon. A phenomenon that started with Prithviraj Kapoor, the patriarch of this clan in Bollywood, the first generation of the Kapoors.
The next generation knew no limits of successes and stardom too. The second generation of the Kapoor not only gave us Shashi Kapoor, but one more superstar and his elder brother Shammi Kapoor, and his eldest brother, the name Bollywood can never ever forget – the greatest showman of Indian Cinema, Raj Kapoor. Today, where Raj Kapoor needs no introduction, neither do Shammi and Shashi. The trio had already left an impact in the golden books of film industry.
Into the wind…
Like his father and both his elder brothers, "Balbir Prithviraj Kapoor" too entered the filmdom. Balbir had already stepped in the industry as a child artist as early as in the late 1940s. It was actually this time when the child artist adopted the screen name Shashiraj, which later became Shashi, the name became his lifelong companion.
The Debut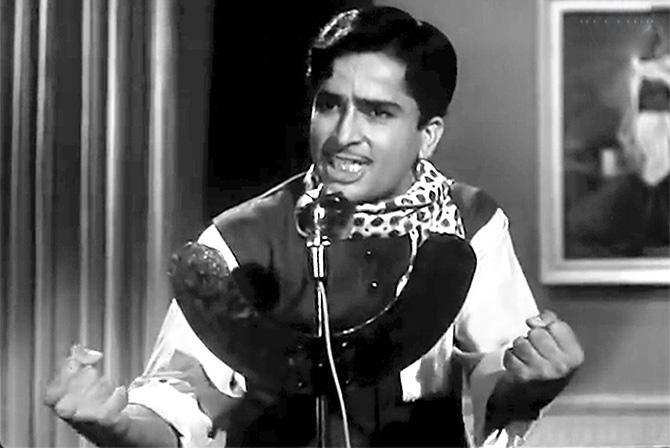 Shashi Kapoor started off as an assistant director in the early 1960s. Some time later, he was roped in for a leading role in the 1961 film Dharmputra, directed by legendary Bollywood director Yash Chopra. Yash Chopra was then just two films old. The film was based on communalism, religious bigotry and fundamentalism during the partition of India. However, the sensitivity of the issue almost led to riot like situations at theatres and the film flopped. Yash Chopra later made sure he never touched political topics and went on to be one of finest Bollywood directors, the king of romance! Shashi Kapoor never meant to stop either.
International Actor
Shashi Kapoor was also one of the first Indians to do international projects. He starred in about 10 English language films in a variety of roles including the lead.
An All Round Film Personality
As an actor, Shashi went on to star in much more than 100 films that included 61 as his solo lead. He also produced 6 films and worked on 6 others in the capacity of the Assistant Director. He directed two films himself, one of which was a Russian language film.
Shashi Kapoor bagged three National Awards, two Filmfare awards and was also honoured with Dadasaheb Phalke Award in 2015. In 2011, the Indian Government awarded him with Padma Bhushan, India's third highest civilian award.
He shared screen space with Amitabh Bachchan in 12 films including Deewar (1975), Kaala Patthar (1979) and Suhaag (1979). The audience loved the duo so much to relate them as reel life brothers. Shashi maintained close relations with Amitabh till the end. "Babua" is what Shashi would call the later.
Says Shashi Kapoor to Amitabh Bachchan in Deewar, a dialogue that remains an icon in the Indian films culture even today.
Offscreen Life of Shashi Kapoor
Shashi Kapoor married Jennifer Kendal, an English actress in 1958. The couple had been in love since they met in Calcutta in 1956. Jennifer and Shashi together established the Prithvi Theatre in 1978. Prithvi Theatre is one of the best known theatres of Bollywood named after his father Prithviraj Kapoor.
After the death of his beloved wife Jennifer in 1984, Shashi Kapoor was internally devastated and heartbroken. Around this time, he started losing health and also stopped doing more films.
Read: Qarib Qarib Singlle is a delightful movie to Watch
His association with Cancer Awareness
Shashi Kapoor was associated with Care India Medical Society, an organisation in Pune that provided free palliative care to cancer patients. He would visit cancer patients even in their homes in slums. He would talk to them for hours, gift them and also celebrate festivals with them. Jennifer's death due to colon cancer remained his lifelong grief, one of the primary reasons for his noble cause. He continued to visit Care India until his health deteriorated.
Death and Legacy
After prolong illness he breathed his last on the evening of the 4th of December 2017. He was admitted to the Kokilaben Dhirubhai Ambani hospital in Mumbai for chest infection where he left for his heavenly abode.
Shashi Kapoor leaves behind a legacy (like his brothers) among the names the Indian film culture shall never forget. An accomplished actor, serious, romantic as well as comic, a director, producer, and also a good human being, Shashiji shall always be missed in every capacity. On the evening of 4th, when the light of Shashiji's mortal life stifles, he leaves behind a flambeau never to dim. His memories shall always be cherished and his legacy shall continue to inspire the Film fraternity for thousands of years to come.